Sign up for free!
Start using PlayTreks in seconds.
Transparent reporting of royalties
Detailed revenue reports help you find your top-earning projects, albums, platforms and countries.
Detailed monthly reports
View earnings per album, song, country or store
For labels and DIY-artists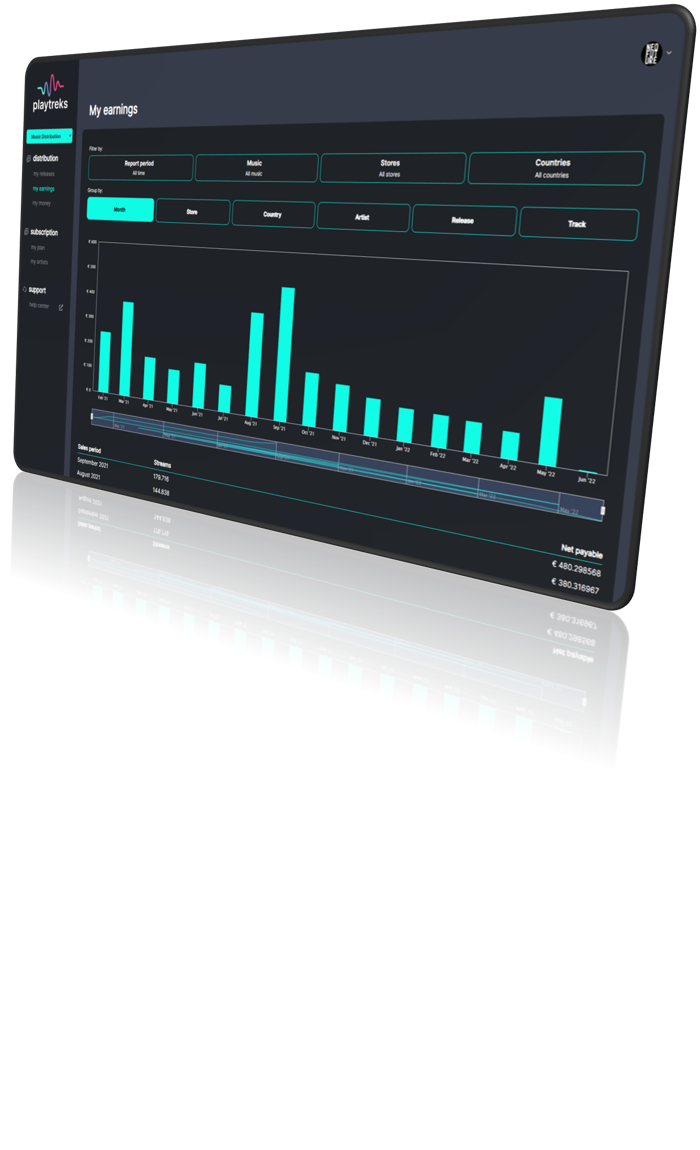 Music royalty reporting made easy
Fair and transparent music royalty accounting should matter as much to labels as it does to artists. That's why we built our Earnings Dashboard.
Collecting what you're owed
If you distribute your music using PlayTreks, we will collect your money when people stream or download your music on digital streaming stores and on social media.
We collect your royalties from more than 220 sources, including Spotify, Apple Music, YouTube, Amazon Music, Beatport, Boomplay, Anghami, Tencent, Deezer, Tidal, Facebook, Instagram, TikTok and many, many more.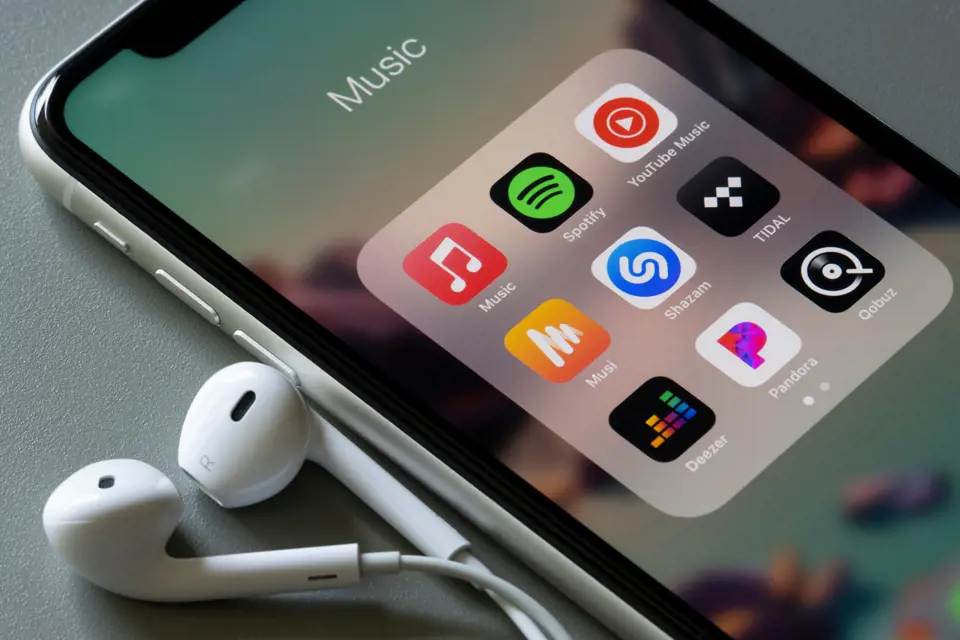 User-friendly reporting
Each month, your earned royalties are immediately disbursed to your personal account balance and transparently reported. Of course, you can withdraw amounts whenever it suits you.
The user-friendly earnings dashboard allows for many different ways to view, filter or group your royalty earnings. Group by album, track, artist name(s), source or country. Using PlayTreks, you know exactly where and when your music is generating revenue.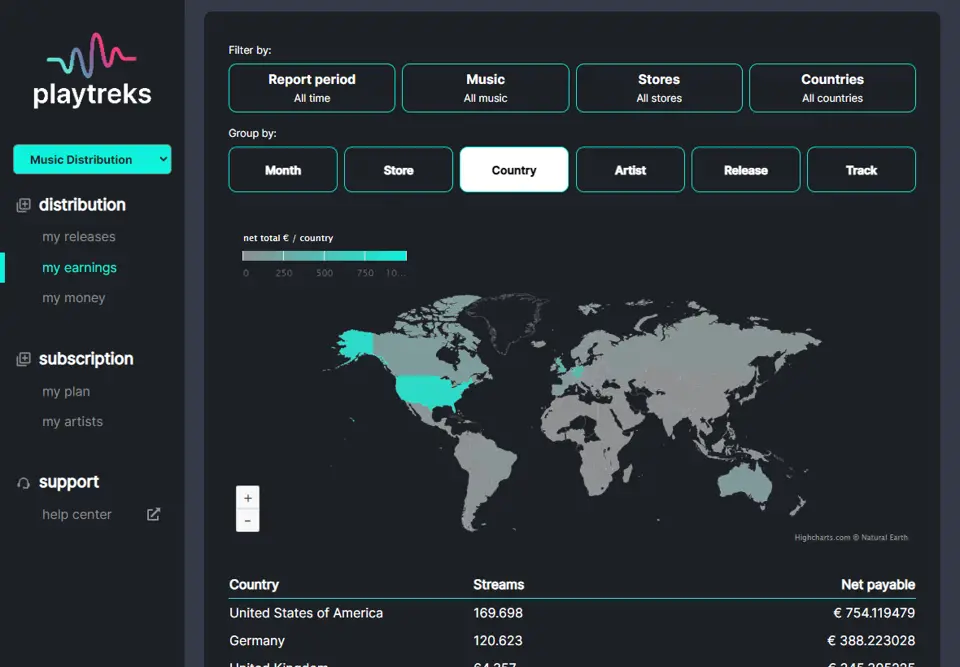 A personal dashboard for every collaborator
Did we mention that PlayTreks can help you split and share earnings with your song collaborators? This means that every collaborator has their own, secure personal earnings dashboard.
Self-releasing artists use this to share song royalties with bandmates or managers.
Forward-thinking labels are adopting PlayTreks to automate their royalty reporting and monthly artist payouts. Say goodbye to cumbersome royalty administration!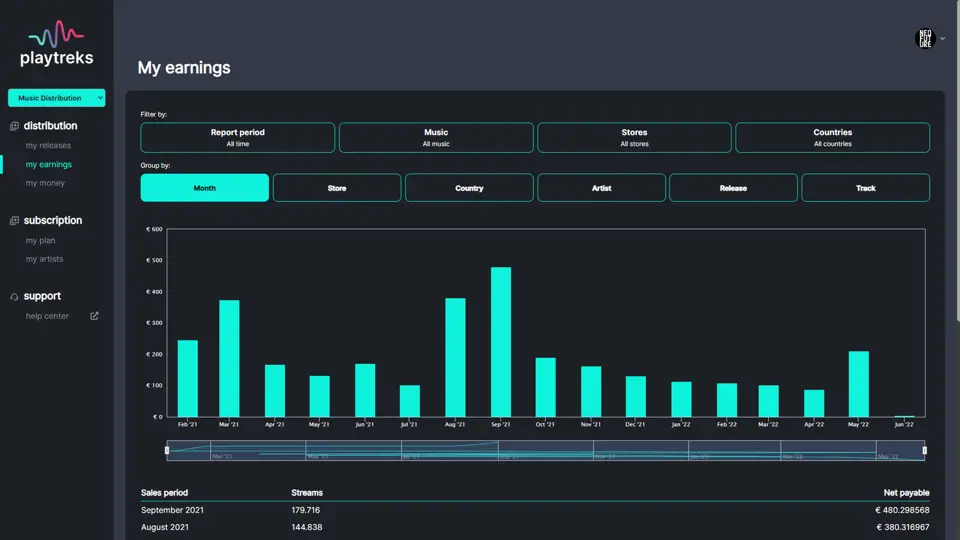 Features you won't find anywhere else
The Earnings Dashboard is part of the PlayTreks Music Distribution app, which comes with many features to run your music business smarter.
Are you ready to earn more?
Start supercharging your music business today with powerful monetization and transparent reporting.