Sign up for free!
Start using PlayTreks in seconds.
Facilitate commercial use of your music
Using PlayTreks, you can allow people and businesses to use your original work according to rules and pricing you set.
Licensing through music NFTs
The new, future-proof way of easy music licensing.
Direct artist-to-user licensing
No middlemen, you are directly doing business with your end user.
You set the license terms
Use our ready-made templates or create your own custom terms.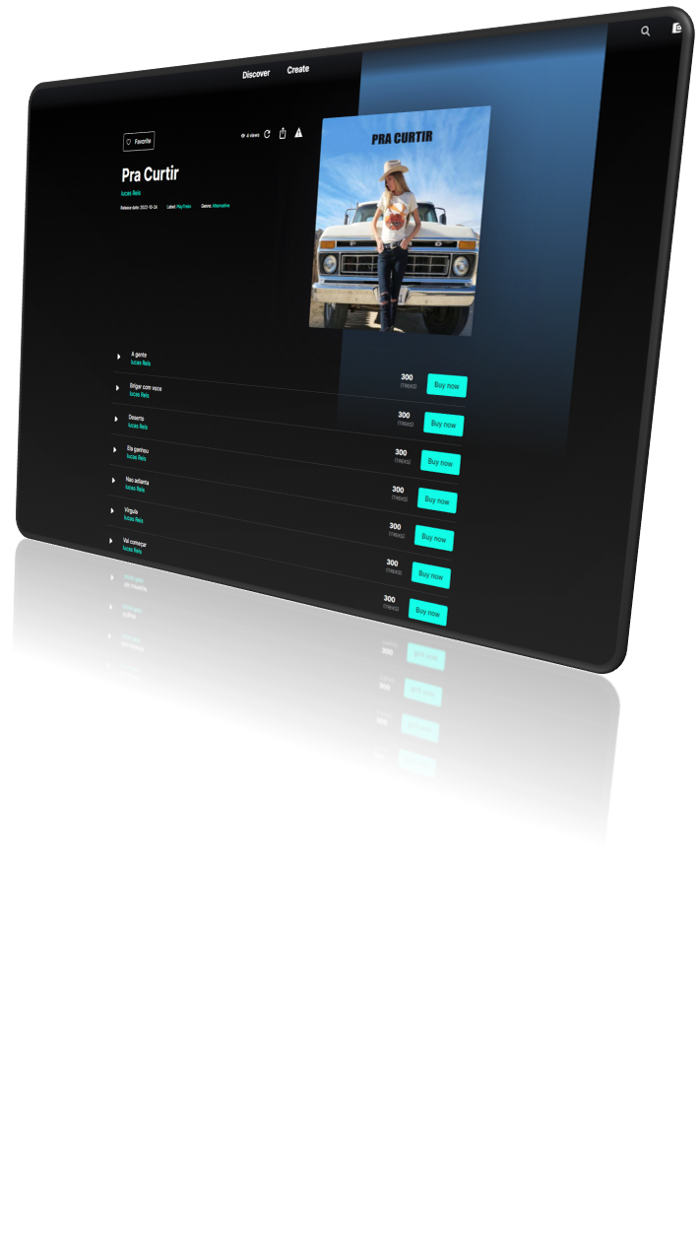 The new way of music licensing
Transparent, quick and easy - without any middlemen.
Music licensing through NFTs
PlayTreks allows self-releasing artists and labels to create and sell licenses for their music, leveraging the possibilities of non-fungible tokens (NFTs). An NFT is a digital asset that represent ownership. In this case, ownership to a license that allows the licensee to use your music.
Once created, buyers purchase the license from our marketplace ThePlaygrounds.io, after which they have access to use the music according to the license terms you specified.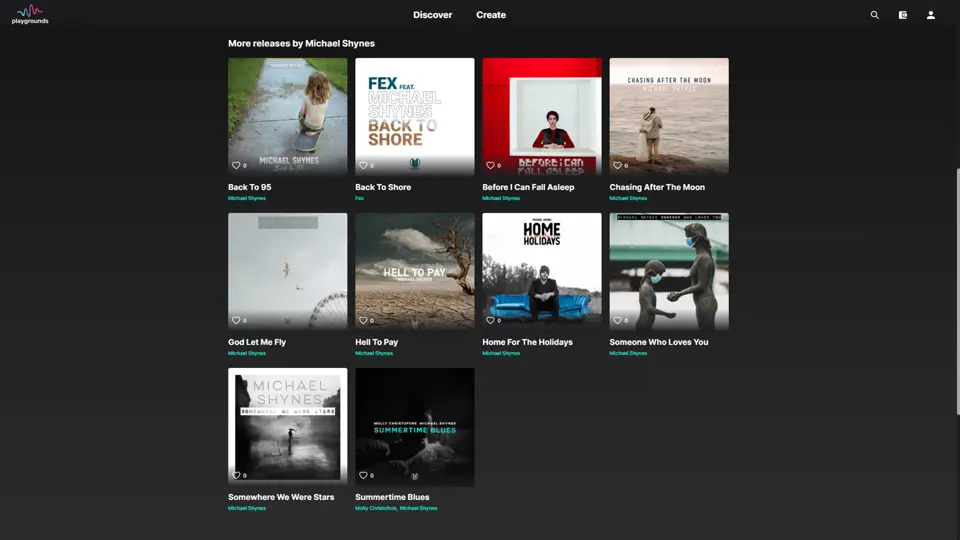 You write the rules
NFT music licensing through PlayTreks puts you in full control. You determine how many copies you want to make available (ranging from one to unlimited), and how much each copy will cost.
You can also set rules on what usage types are allowed with the licensed music (such as using it in videos, on socials, etc) and/or what other perks the licensee may obtain.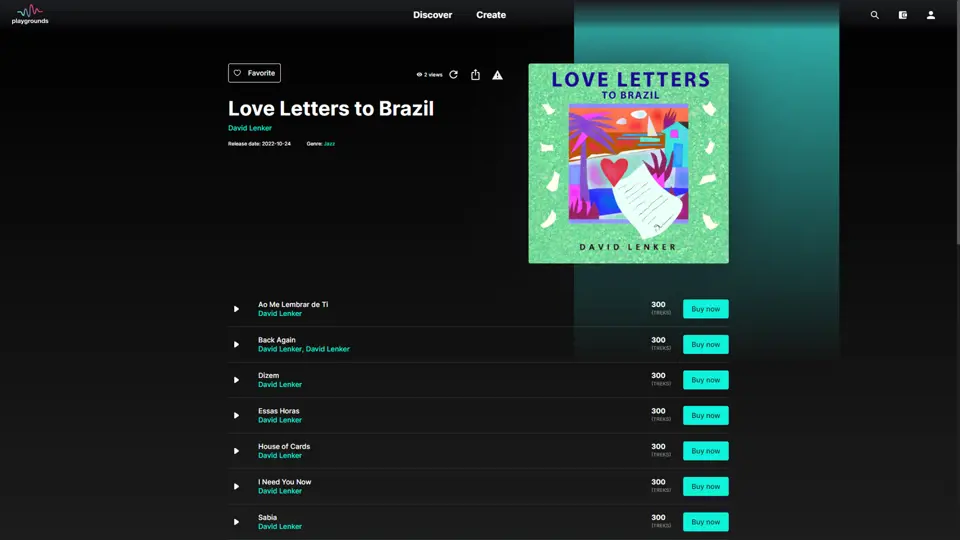 NFT licensing starts at PlayTreks
Music Licensing is available to users of PlayTreks Music Distribution and tailored to the needs of self-releasing artists and disruptive record labels.
Once your music is uploaded to PlayTreks, we will automatically create your music licenses as NFT (non-fungible tokens): digital assets that represent ownership to (in this case) a license that allows the owner to use your music.
Your assets can then be conveniently browsed, played and purchased on the marketplace.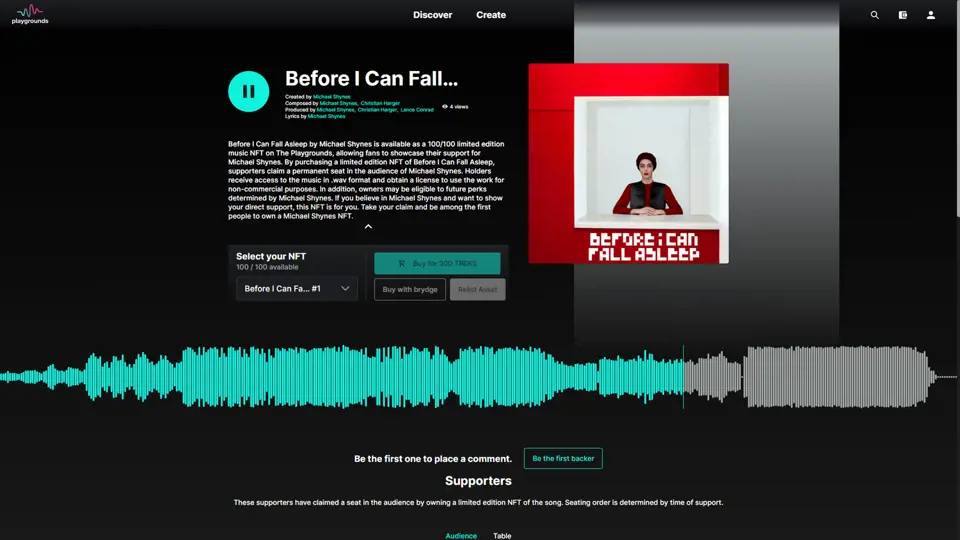 Built for forward-thinking users
Here's what users are saying about the NFT Music Licensing capabilities of PlayTreks.
"In an overly complex music industry, PlayTreks found a way to make an important aspect very easy. Granting a direct license to whoever wants to use my music really is super easy now."

Michael W.

Self-releasing artist

"We really love how PlayTreks helps us deliver releases, while creating additional licensing opportunities on their NFT marketplace The Playgrounds."

Nelson T.

Record label manager

"Distributing our label's music through PlayTreks has opened the door to web3 music licensing and micro-licensing. A great way to unlock new income streams for our artists. Our team loves it!"

Rob

Tech nerd at Neofuture Music
Ready to start selling music licenses?
Sign up and start supercharging your music business today. Forever free, no creditcard.