Sign up for free!
Start using PlayTreks in seconds.
Supercharge your music business.
PlayTreks is your all-in-one workspace to manage music distribution, sales analytics, royalty accounting and music NFT monetization. Save time, do more, earn more!
Loved by satisfied users and teams, endorsed by industry players.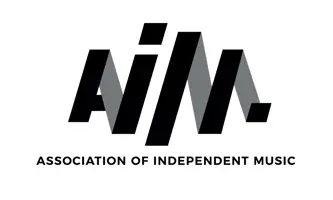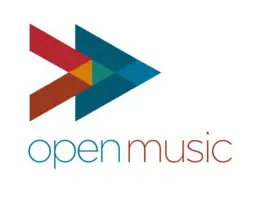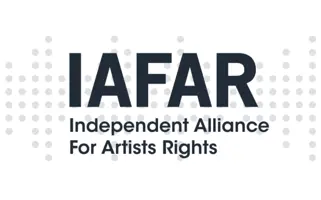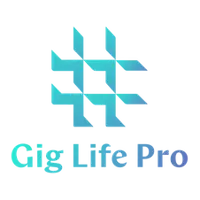 Music businesses run on PlayTreks
Here's a few of the many things people use PlayTreks for.
Distribute to major streaming stores
Music monetization
Our robust music distribution solution is used by music professionals and label teams to simplify everyday tasks. Compile digital singles and albums, split royalties and report earnings with ease.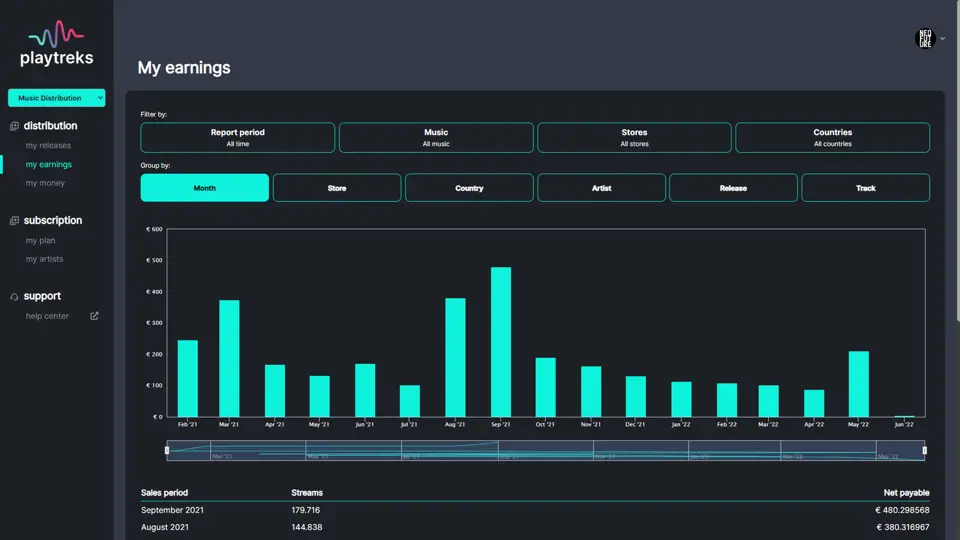 Make better informed decisions
Release promotion
Where is my most engaged audience? What's the best moment to release my new song? PlayTreks processes tons of music market data every day to deliver actionable insights to your business.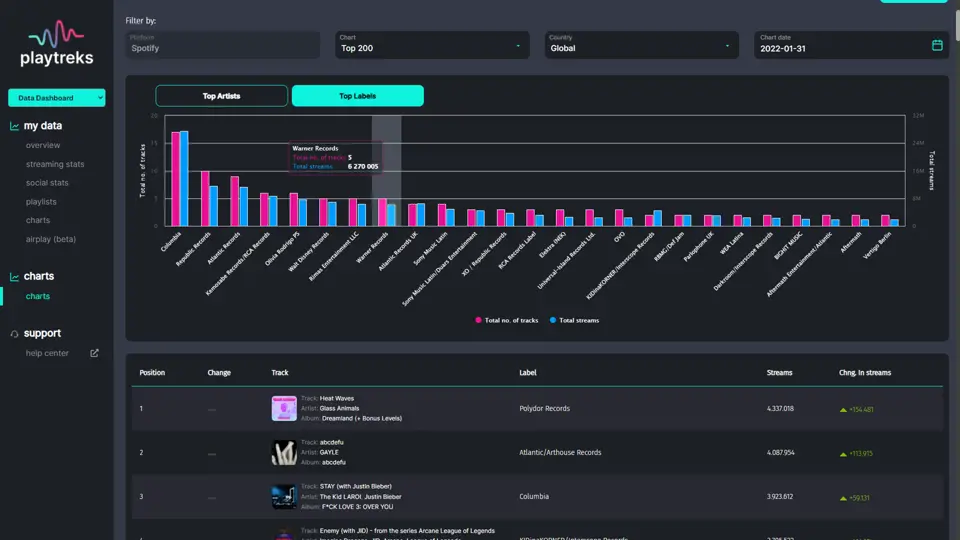 Take your music to web3 and earn more
Music NFTs
We leverage blockchain technology so that you can earn more with the music you hold the rights to. It's now easier than ever to publish music NFTs on our fast growing marketplace, The Playgrounds!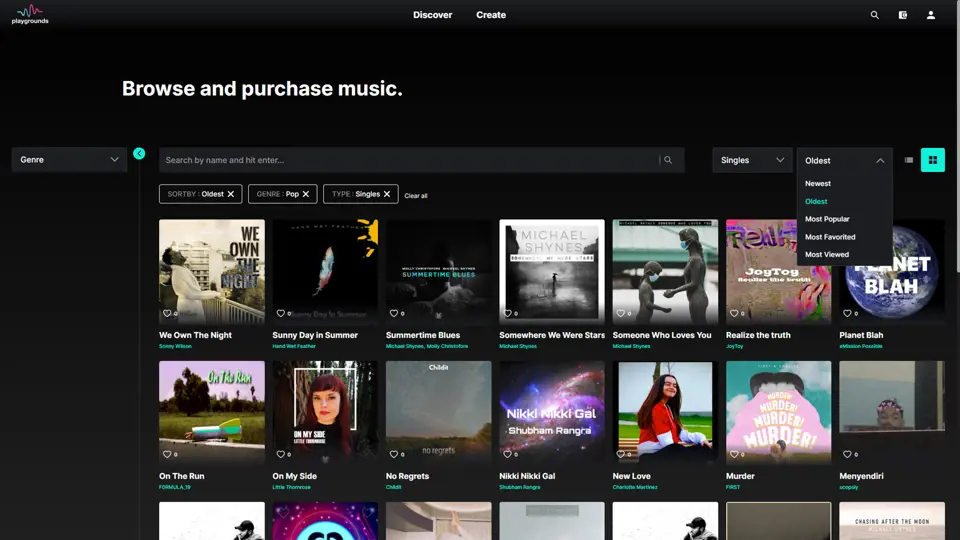 Created by passionate industry professionals
Being artists and label owners ourselves, we know what features make your life easier.
Energized by happy users
The reason we get up and give it our best? Helping music professionals thrive!
"Partnering with PlayTreks helped us solve one of the most frustrating issues for artists: semi-annual reporting of their earnings. By automating our royalty management using PlayTreks Music Distribution, we now offer continuous reporting and direct monthly outpayments to our artists."

"PlayTreks is revolutionary! Distributing our music catalog through PlayTreks has opened the door to web3. We are now creating NFT collections with ease, reaching new audiences and tapping into new income streams for our artists!"

Luca Rushton

Massence Records

"I run my independent music business by intuition, backed by solid data. So glad I found PlayTreks! Your analytics dashboard offers data I haven't seen anywhere else. I especially love the graph that matches top artist's release schedule to their popularity metrics. Super insightful!"

Louisa

Independent artist
Questions & answers
Here's our answers to frequently asked questions.
What is PlayTreks?

We built PlayTreks to be an ALL IN ONE workspace for music professionals. A platform that helps you protect, publish and monetize your music, while offering transparency and insights on reach, performance and earnings. The PlayTreks suite of apps consists of various solutions tailored to specific needs. Browse our website to read more about all the features, and feel welcome to register your free account.

Who is using PlayTreks?

PlayTreks is loved by many satisfied users and endorsed by industry players. From independent artists, singer/songwriters and musicians to label teams, artist managers and publishers - PlayTreks is the swiss army knife for any music professional.

Is PlayTreks free to use?

Yes, for as long as you want. A wide range of PlayTreks features is available for free. As your star rises or your business grows, you may want to unlock more advanced features by considering one of our affordable premium plans.

What makes PlayTreks so special?

PlayTreks acts as a vehicle for artists, record labels and digital content creators to expose and monetize their music on traditional streaming stores/outlets, like Spotify or Apple Music. Unlike any other music distribution platform out there, we also allow our users to distribute music to innovative new outlets. By creating NFT collections of your release catalog effortlessly, you can enter the world of "Web 3", unlock revolutionary ways to engage with fans and tap into new income streams. And we have only just started...
Ready to dive in?
Explore PlayTreks for free, for as long as you like.