Sign up for free!
Start using PlayTreks in seconds.
PlayTreks Data Dashboard
We collect and aggregate music industry data, so you can grow your music business with data-driven decisions.
Your 360° view on the global music market
Discover what the world is listening to
Benchmark artists in one click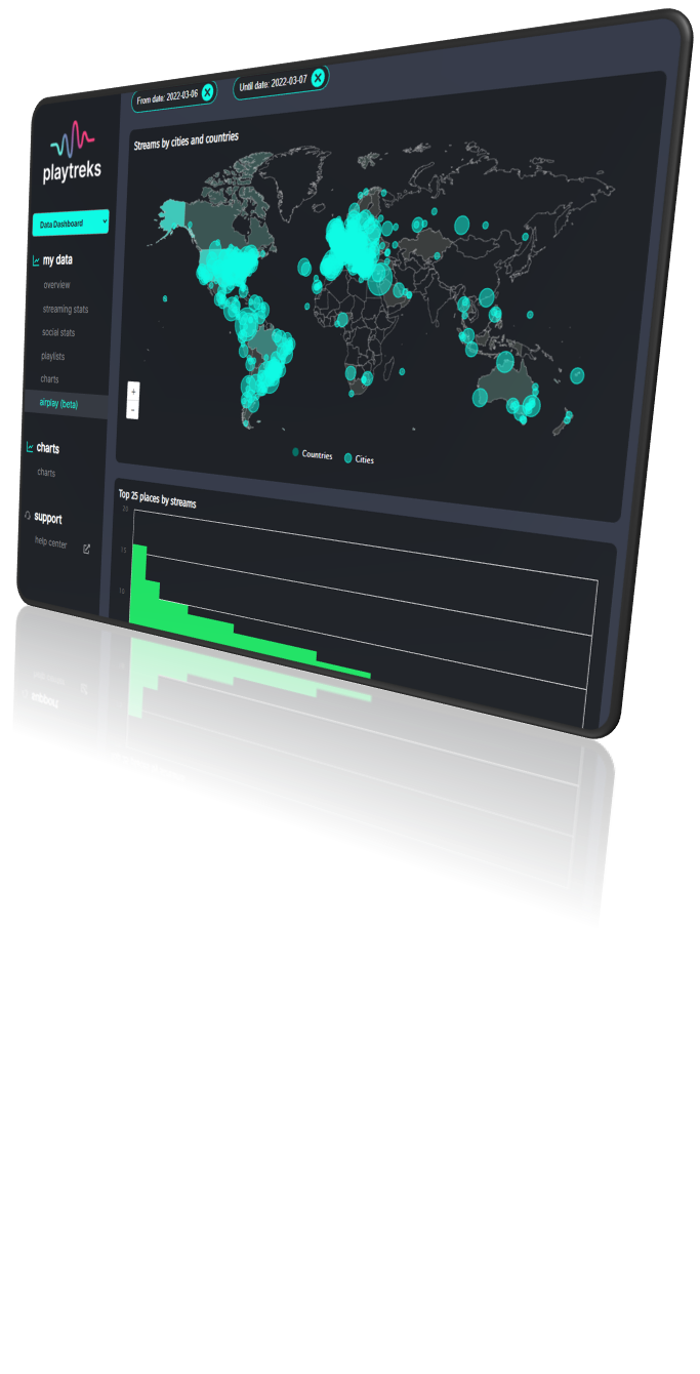 Energized by happy users
Here's what users are saying about the PlayTreks Data Dashboard.
"This is an effective tool to keep track of multiple artists, find metadata or get inspired. PlayTreks is one of the few apps that you have always open during your working day."

"We use PlayTreks to monitor early airplay coverage for our releases, which helps decide where to launch additional promotion campaigns, or which stations to get in touch with directly. Solid airplay data helps us achieve so much more!"

"PlayTreks is very affordable for me as an indie self-releasing electronic music artist. I mainly use the Data Dashboard to see when other artists are releasing, so that I can find the optimum spot in an overcrowded market."
Meet the other apps
PlayTreks is the all-in-one workspace to supercharge your music business. Take a look at our other essential tools!
What's your next data-driven move?
Sign up and start monitoring the music industry in seconds.