Stay Up To Date with the most complete music app
Stay up to date with what is happening to the ALL IN ONE music app for artists, producers, composers, and anyone who loves music! Enjoy our social feed without checking your social media apps daily
your music belongs to you
Set everything up in minutes and enjoy your productivity boost.
@playtreks_app @The_Playgrounds
🔥Discover what #NFTs can do for you🔥
Our NFT marketplace, #ThePlaygrounds, offers artists and content creators an easy way to mint their content into non-fungible tokens (NFTs) and expose their crypto collectibles. https://t.co/NfN2Q6Wdua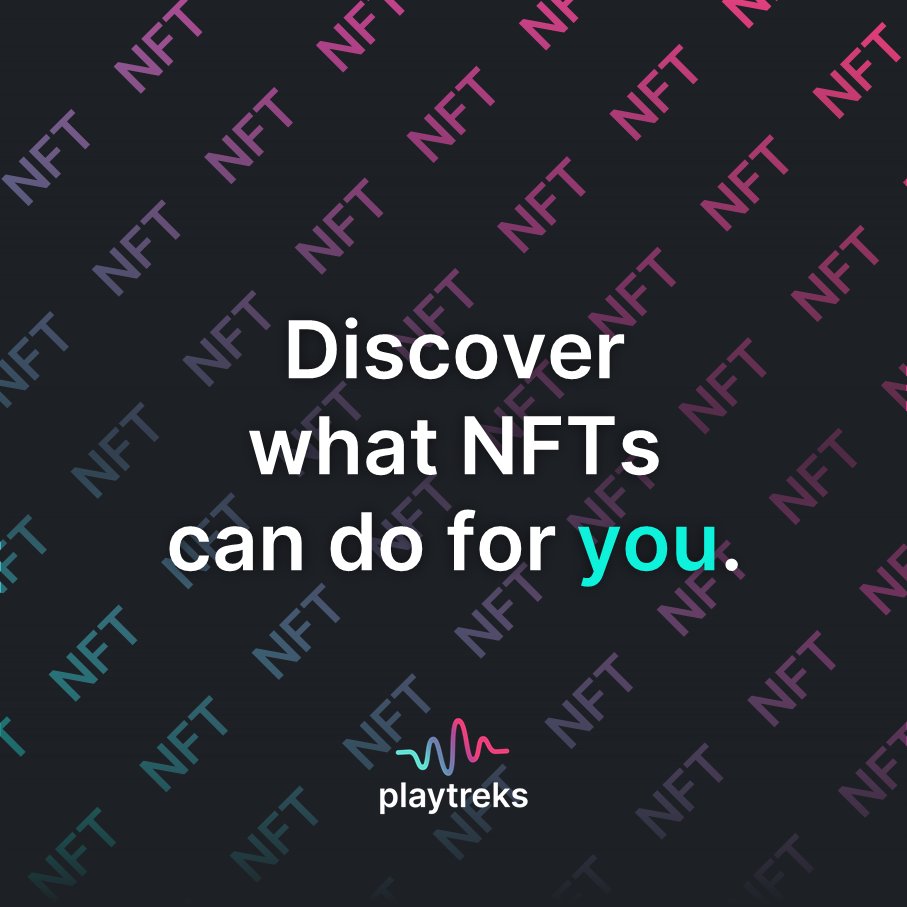 most versatile ALL IN ONE MUSIC APP

Say goodbye to all your other subscriptions and sign up with the most versatile music app available! The place where the most essential information is available with a click of a mouse. The place where you can upload and distribute your songs and albums for free to all major digital streaming platforms AND to our block chain based marketplace. Playtreks is available for all budgets, starting subscriptions for free, and depending on your needs, you can change your subscription on the go!
for all of those who love music
Playtreks was created with transparency in mind, transparency which can be translated into understanding what is happening to music, any song, album, record label, performance on streaming platforms and what is played on the radio, we have it all!
Monetizing music has become easy with the Playtreks blockchain marketplace, upload your music, and mint it into an NFT (non-fungible token) and let fans participate in your music success!
while we keep adding functions and features, the reasons to go premium member are countless
easiest and most affordable way to get music on major streaming platforms
unlimited uploads, keep 100% royalties, royalty splits
music, radio & social media insights of any artist, song, album and more
supervised music distribution with premium support
track notifications, playlist generator, radio and extended versions and much more
save MONEY by using ONE app, and get rid of numerous other subscriptions to upload, monitor, and manage music
learn more about the premium plans